Adtran 1203025L1 TSU T1 ACE CSU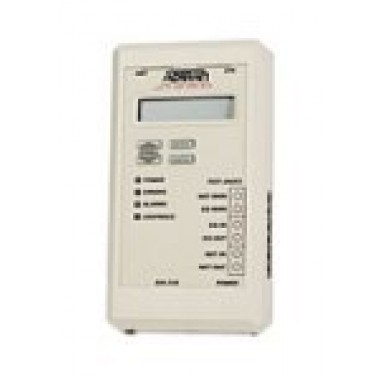 The ADTRAN T1 ESF CSU™ is a full-featured T1Channel Service Unit used to connect T1 data terminal equipment (DTE) such as a PBX,switch or channel bank to T1 facilities. Capable of interfacing to both B8ZS or AMI circuits, theT1 ESF CSU can convert signal formats or linecode to integrate older equipment. The ESF CSU is designed to provide alarms, loopbacks,signal regeneration, line build-out, and surge protection, while maintaining 1's density for the DTE and T1 network.The T1 ESF CSU ACE is suitable for wall mounting or desktop use, while the T1 ESF CSU Smart 16 Card occupies a single slot in the ADTRAN Smart 16 shelf. A front panel LCD and four user keys on the front of the ACE provide easy configuration and unit monitoring from the front panel. The Smart 16 ESF CSU card can be controlled from the shelf controller through aVT100 interface or the optional Datamate™. ForS NMP management, the Smart 16 ESF CSU card is supported by the Smart 16e controller and the ADVISION software package.The T1 ESF CSU provides a T1 network interface and a DSX-1 DTE connection through modular RJ48C jacks. For testing purposes, the T1 ESF CSU is capable of initiating several built-in local and remote loopback tests and conducting stress testing of the network with built-in test patterns. For more extensive network testing, the unit uses bantam jack access for external test equipment. To aid with circuit monitoring, the T1 ESF CSU gathers ANSI PRMS information in 15 minute intervals for 24 hours, which is fully accessible from the front panel, over the FDL, or via a dial-up modem connection.Remote configuration is made simple by using the FDL channel of a T1 ESF formatted circuit with the front panel or the Smart 16 controller interface. Using the remote configuration capability of the T1 ESF CSU enables central site control and setup for ADTRAN T1 CSUs or TSU devices. Compatibility with the popular T-Watch PRO™ software package enables the T1 ESF CSU to integrate easily into ADTRAN TSU environments. For additional T1 applications, ADTRAN provides several T1 DSU/CSUs and T1 Multiplexers for combining traditional DSX-1 functionality with additional DTE ports. The TSU 100e™, TSU 120e™ and TSU 600e™ are modular T1 DSU/CSUs with embedded SNMP and are capable of supporting a single DSX-1 interface and up to 22 DTE interfaces for data or video applications.
Every refurbished, pre-owned, and used Adtran 1203025L1 for sale is fully guaranteed by our extensive 90-day warranty. Please feel free to contact us regarding our inventory of refurbished Adtran networking equipment, or if you have any additional questions regarding this 1203025L1 TSU T1 ACE CSU.
Shipping Policies
US Orders: Orders for this Adtran 1203025L1 within the USA which qualify for Free Super-Saver Shipping are shipped at our discretion via the lowest cost method. This can be FedEx, UPS, or US Mail. Typically, orders ship within 48 hours.
Adtran 1203025L1 TSU T1 ACE CSU units which are shipped internationally have a mandatory 5-10 business day security holding period between payment being received and shipment processing. This security policy is to allow funds to fully clear our bank account.
Does HardwareJet.com offer expedited shipping?
Yes, HardwareJet.com can usually provide expedited (1 or 2 day shipping) for Adtran products, however there is an additional expedite fee per unique Adtran 1203025L1 TSU T1 ACE CSU in addition to the product fee and expedited carrier shipping charges. We can only provide expedited shipping to addresses within the USA. If we can offer expedited shipping for an item, expedited shipping costs will be shown at checkout. If we can not provide expedited shipping for an item, then you will not be presented with these options during the cart checkout process.