ADC Kentrox 10312 ATM Access 4-Port DS1 IMA PLM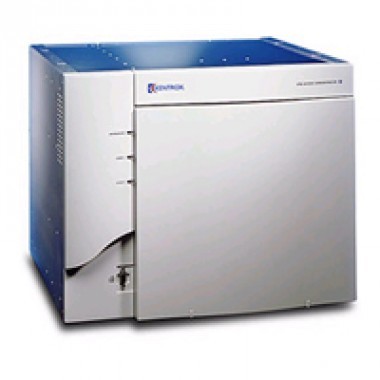 ADC Multi-service Access Concentrators simplify networks and minimize recurring WAN access costs. ADC concentrators aggregate services by statistically multiplexing voice, video, and data on a single network connection. In an enterprise with a mid-sized WAN, this can reduce network service expenditures by as much as 30% and deliver a return on investment within six months.

The ADC family offers a flexible, modular architecture, allowing you to choose the most cost-effective service for each application and manage everything from a single platform. Each access concentrator contains slots for Protocol Modules (PM) that determine the traffic type-ATM, Frame Relay, or Ethernet-and Physical Layer Modules (PLM) that determine the physical interface. The broad array of available Protocol and Physical Layer Modules, meets the needs of a variety of customers, including enterprise, service providers, government, and military.

The ADC-3 offers the highest levels of connectivity and scalability, supporting speeds ranging from T1/E1 to OC-3/STM-1. Its modular 8-slot chassis makes it an ideal hubbing device for enterprise networks or a port fan-out device for service distribution.
Every refurbished, pre-owned, and used ADC Kentrox 10312 for sale is fully guaranteed by our extensive 90-day warranty. Please feel free to contact us regarding our inventory of refurbished ADC Kentrox networking equipment, or if you have any additional questions regarding this 10312 ATM Access 4-Port DS1 IMA PLM.
Shipping Policies
US Orders: Orders for this ADC Kentrox 10312 within the USA which qualify for Free Super-Saver Shipping are shipped at our discretion via the lowest cost method. This can be FedEx, UPS, or US Mail. Typically, orders ship within 48 hours.
ADC Kentrox 10312 ATM Access 4-Port DS1 IMA PLM units which are shipped internationally have a mandatory 5-10 business day security holding period between payment being received and shipment processing. This security policy is to allow funds to fully clear our bank account.
Does HardwareJet.com offer expedited shipping?
Yes, HardwareJet.com can usually provide expedited (1 or 2 day shipping) for ADC Kentrox products, however there is an additional expedite fee per unique ADC Kentrox 10312 ATM Access 4-Port DS1 IMA PLM in addition to the product fee and expedited carrier shipping charges. We can only provide expedited shipping to addresses within the USA. If we can offer expedited shipping for an item, expedited shipping costs will be shown at checkout. If we can not provide expedited shipping for an item, then you will not be presented with these options during the cart checkout process.