Cisco L-CSR-100M-SEC Cloud Services Router 1000V Security Package e-PAK License (Perpetual)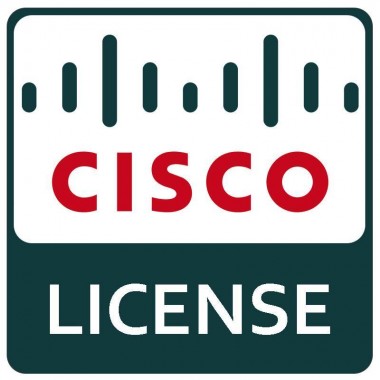 The Cisco Cloud Services Router 1000v (CSR 1000v) is a virtual-form-factor router that delivers comprehensive WAN gateway and network services functions into virtual and cloud environments. Using familiar, industry-leading Cisco IOS XE Software networking capabilities, the CSR 1000v enables enterprises to transparently extend their WANs into provider-hosted clouds. Similarly, cloud providers themselves can use it to offer enterprise-class networking services to their tenants or customers.

the Cisco CSR 1000v can be used as a building block for scalable network service offerings. The included network-function-virtualization (NFV) components allow the CSR 1000v to fill roles traditionally reserved for hardware-based devices, including route reflection and broadband gateways. Virtualizing these complex functions allows service providers to consolidate numerous instances onto a single server, and to easily scale as new customers come on board or networks are expanded.

Built on the same proven Cisco IOS XE Software platform that powers the Cisco Integrated Services Router (ISR) and Aggregation Services Router (ASR) product families, it offers a rich set of features, including routing, VPN, firewall, Network Address Translation (NAT), QoS, application visibility, failover, and WAN optimization. Additional NFV uses such as virtual route reflector (vRR), virtual broadband network gateway (vBNG), and virtual intelligent services gateway (vISG) are also supported by the CSR 1000v platform. This broad suite of functions empowers enterprises and cloud providers to build highly secure, optimized, scalable, and consistent hybrid networks.

The Cisco CSR 1000v is a software router that an enterprise or a cloud provider can deploy as a virtual machine in a provider-hosted cloud or in its own virtual environment. It can run on Cisco Unified Computing System (Cisco UCS) servers as well as on servers from leading vendors that support VMware ESXi, Citrix XenServer, Microsoft Hyper-V, or Red Hat KVM virtualization, or on the Amazon EC2 cloud or Microsoft Azure cloud. It contains Cisco IOS XE Software networking and security features.

A typical cloud provides IT infrastructure and resources to multiple customers or tenants. The Cisco CSR 1000v serves primarily as a router per tenant. That is, each tenant gets its own routing instance and hence its own VPN connections, firewall policies, QoS rules, access control, and so on. The router can, however, also be deployed as a multitenant router, using Virtual Route Forwarding (VRF) to maintain separate routing tables and feature configurations for each tenant it services.
This Cisco L-CSR-100M-SEC Cloud Services Router 1000V Security Package e-PAK License (Perpetual) is brand new, never opened, and contains all original packaging and documentation.
Every new Cisco L-CSR-100M-SEC for sale is fully guaranteed by our extensive 90-day warranty, and may be additionally covered by the original manufacturer's warranty. Please feel free to contact us regarding our inventory of new, used, and refurbished Cisco network equipment, or if you have any additional questions regarding this L-CSR-100M-SEC Cloud Services Router 1000V Security Package e-PAK License (Perpetual).
United States of America Shipping
Orders for this Cisco L-CSR-100M-SEC unit which qualify for Free Super-Saver Shipping are shipped at our discretion via the lowest cost method. We use FedEx, UPS, and US Postal Service as shipping carriers. We cannot ship this Cisco L-CSR-100M-SEC within the USA by billing directly to your shipper account number. All shipping charges must be pre-paid at checkout.
International / Foreign Shipping
Cisco L-CSR-100M-SEC Cloud Services Router 1000V Security Package e-PAK License (Perpetual) units which are shipped internationally have a mandatory 4-10 business day security holding period between payment being received and shipment processing. This security policy is to allow funds to fully clear our bank account. International transport costs can be charged directly to your FedEx or UPS account number. We cannot ship internationally using your TNT account number; however you can coordinate with TNT to have them pick up the shipment from our location.
Expedited and Rush Shipping
HardwareJet.com can usually provide expedited (1 or 2 day shipping) for Cisco products; however there is an additional rush fee per unique Cisco L-CSR-100M-SEC Cloud Services Router 1000V Security Package e-PAK License (Perpetual) unit in addition to the product cost and expedited carrier shipping charges. If we can offer expedited shipping for an item, expedited shipping costs will be shown at checkout. If we cannot provide expedited shipping for an item, then you will not be presented with these options during the cart checkout process.