3Com 3C510511B SuperStack II Token Ring 16Mbps 24-Ports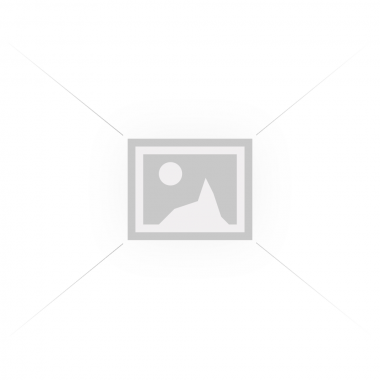 SuperStack II Hub TR hubs (here in the 24-port model) combine RMON-based management with the most advanced physical layer support in an affordable, expandable platform for mission-critical Token Ring networks. The hubs provide advanced error recovery and fault isolation technology, jitter cancellation and retiming mechanisms, and sophisticated SNMP RMON network management.

The SuperStack II Hub TR is part of 3Com's SuperStack system, an innovative architecture that allows stackable hubs, bridges, routers, switches, and SNA-to-LAN conversion devices to be easily integrated and managed as one system. SuperStack II Hub TR hubs provide robust, scalable 4/16 Mbps Token Ring connectivity for stand-alone workgroups and floor-distribution LAN configurations. Both models offer slide-in modules for supporting fiber, unshielded twisted-pair (UTP), and shielded twisted-pair (STP) wiring using fiber and/or copper RI/RO (Ring-In/Ring-Out) expansion modules. In addition, Simple Network Management Protocol (SNMP) RMON-based management is available at any time with a slide-in SuperStack II Hub TR RMON Management Agent Module or Advanced RMON Management Agent Module. For connectivity in a central wiring closet, cascade cables can connect up to 20 hubs in one rack, or up to 260 users. Three different cascade cables are available: a 12-inch Expansion for ring expansion in the same wiring closet or stack, a 4-foot Cascade Cable and an 8-foot Redundant Ring Cascade Cable for redundant connections within the same stack. The redundant cable directly connects the top hub to the bottom hub in a stack, providing a backup path should one of the expansion cables or hubs fail. Slide-in RI/RO expansion modules also allow main ring connections to 20 hubs in different locations from each other. Slide-in RI/RO expansion modules are available in fiber, copper, and copper/fiber, providing flexibility depending on your wiring configuration requirements. And for connectivity between 3Com CoreBuilder 2500/6000, ONline, ONsemble and SuperStack II Hub TR hubs, slide-in copper or fiber ONtrunk modules are available for seamless integration. The stackable architecture of the SuperStack II Hub TR hubs make them ideal for dynamic LAN environments that require fast and easy reconfiguration. SuperStack II Hub TR hubs support all the industry-leading reliability features, including Phase-Locked Loop retiming, Zero Delay Lockout, and Distributed Recovery Intelligence.
This 3Com 3C510511B SuperStack II Token Ring 16Mbps 24-Ports is in refurbished condition and is fully guaranteed by our 90-day warranty. Please feel free to contact us regarding our inventory of refurbished 3Com networking equipment, or if you have any additional questions regarding this 3C510511B SuperStack II Token Ring 16Mbps 24-Ports.
United States of America Shipping
Orders for this 3Com 3C510511B unit which qualify for Free Super-Saver Shipping are shipped at our discretion via the lowest cost method. We use FedEx, UPS, and US Postal Service as shipping carriers. We cannot ship this 3Com 3C510511B within the USA by billing directly to your shipper account number. All shipping charges must be pre-paid at checkout.
International / Foreign Shipping
3Com 3C510511B SuperStack II Token Ring 16Mbps 24-Ports units which are shipped internationally have a mandatory 4-10 business day security holding period between payment being received and shipment processing. This security policy is to allow funds to fully clear our bank account. International transport costs can be charged directly to your FedEx or UPS account number. We cannot ship internationally using your TNT account number; however you can coordinate with TNT to have them pick up the shipment from our location.
Expedited and Rush Shipping
HardwareJet.com can usually provide expedited (1 or 2 day shipping) for 3Com products; however there is an additional rush fee per unique 3Com 3C510511B SuperStack II Token Ring 16Mbps 24-Ports unit in addition to the product cost and expedited carrier shipping charges. If we can offer expedited shipping for an item, expedited shipping costs will be shown at checkout. If we cannot provide expedited shipping for an item, then you will not be presented with these options during the cart checkout process.