Canoga Perkins 3310-16 3310 Video Conferencing Optical Multiplexer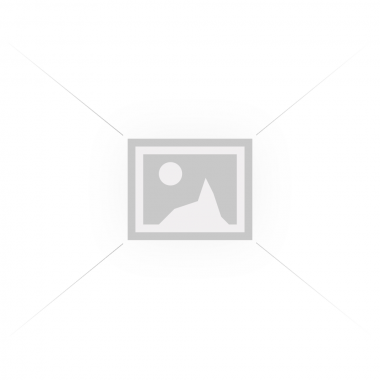 The 3310 Mark II is a Video Conferencing Optical Extender (VCOE). It is designed to extend the distance between endpoints of video conferencing systems over fiber optic cable in a variety of applications. It is used for interconnecting CODEC equipment to the public switched network equipment or CODEC to CODEC.

The 3310 is equipped with two configurable data interfaces, two dialer interfaces, and two management interfaces. The data interfaces are rate-agile in 56 kbps or 64 kbps increments up to 1.544 Mbps. The total available bandwidth of 1.544 Mbps may be entirely dedicated to a single data channel or divided equally between the two channels for up to 768 kbps per channel. The dialer interfaces operate in the overhead channels of the composite signal and are used for applications utilizing dial-up circuits such as Switched 56 or BRI Services.

The user may perform setup and diagnostics locally by connecting a VT100 terminal or equivalent to the terminal port, or remotely via a dial-up modem connection to the modem port. Additionally, a 2x24 character backlit LCD on the front panel reports the status of power-on selftest, and provides a quick and easy way to setup, and diagnose the units using a set of pushbuttons. Works with industry leading equipment from vendors such as PictureTel/Polycom, Tandburg, Adtran, VTEL and Madge. Used by some of the largest video conferencing centers in the country.
This Canoga Perkins 3310-16 3310 Video Conferencing Optical Multiplexer is in refurbished condition and is fully guaranteed by our 90-day warranty. Please feel free to contact us regarding our inventory of refurbished Canoga Perkins networking equipment, or if you have any additional questions regarding this 3310-16 3310 Video Conferencing Optical Multiplexer.
United States of America Shipping
Orders for this Canoga Perkins 3310-16 unit which qualify for Free Super-Saver Shipping are shipped at our discretion via the lowest cost method. We use FedEx, UPS, and US Postal Service as shipping carriers. We cannot ship this Canoga Perkins 3310-16 within the USA by billing directly to your shipper account number. All shipping charges must be pre-paid at checkout.
International / Foreign Shipping
Canoga Perkins 3310-16 3310 Video Conferencing Optical Multiplexer units which are shipped internationally have a mandatory 4-10 business day security holding period between payment being received and shipment processing. This security policy is to allow funds to fully clear our bank account. International transport costs can be charged directly to your FedEx or UPS account number. We cannot ship internationally using your TNT account number; however you can coordinate with TNT to have them pick up the shipment from our location.
Expedited and Rush Shipping
HardwareJet.com can usually provide expedited (1 or 2 day shipping) for Canoga Perkins products; however there is an additional rush fee per unique Canoga Perkins 3310-16 3310 Video Conferencing Optical Multiplexer unit in addition to the product cost and expedited carrier shipping charges. If we can offer expedited shipping for an item, expedited shipping costs will be shown at checkout. If we cannot provide expedited shipping for an item, then you will not be presented with these options during the cart checkout process.